** Just Released – AUDIO BOOK with narration by Chrissie Foster
Now available from : Audible – Amazon – Googleplay – ITunes – Bolinda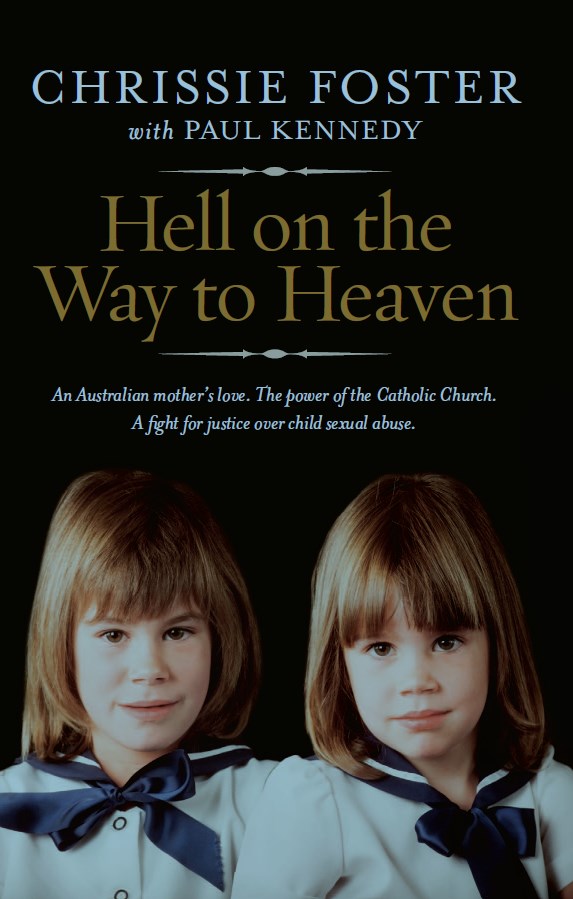 A heartbreaking, searing expose of the corruption at the heart of the Roman Catholic Church and a powerful testimony to the resilience and power of a mothers love. Chrissie's passionate commitment to her daughters and to the principles of truth and justice jump off every page.
If the Pope wants to understand the true impact of clergy sexual abuse on all of its victims he need only read this book.
Colm O'Gorman, author of Beyond Belief.
Chrissie and Anthony Foster were like any other young family, raising their three daughters in suburban Melbourne with what they hoped were the right values. Chrissie could not have known that the stranger-danger she feared actually lurked in the presbytery attached to the girls' Catholic primary school. Father Kevin O'Donnell, a long-term paedophile, lived and worked there.
Two of their young daughters became victims of O'Donnell. And once the truth was revealed, the Fosters began a battle to find out how this could have happened. The Church offered silence, lies, denials and threats. Meanwhile, their daughters tried to piece together their fractured lives.
This is the chilling true story that made national and international headlines. Chrissie Foster's heartbreaking account of her family's suffering, and their determination to stand up for themselves.